Brand Refresh + Kit Design
FIU Cycling Club
Identity
Various / Digital, Mechanical files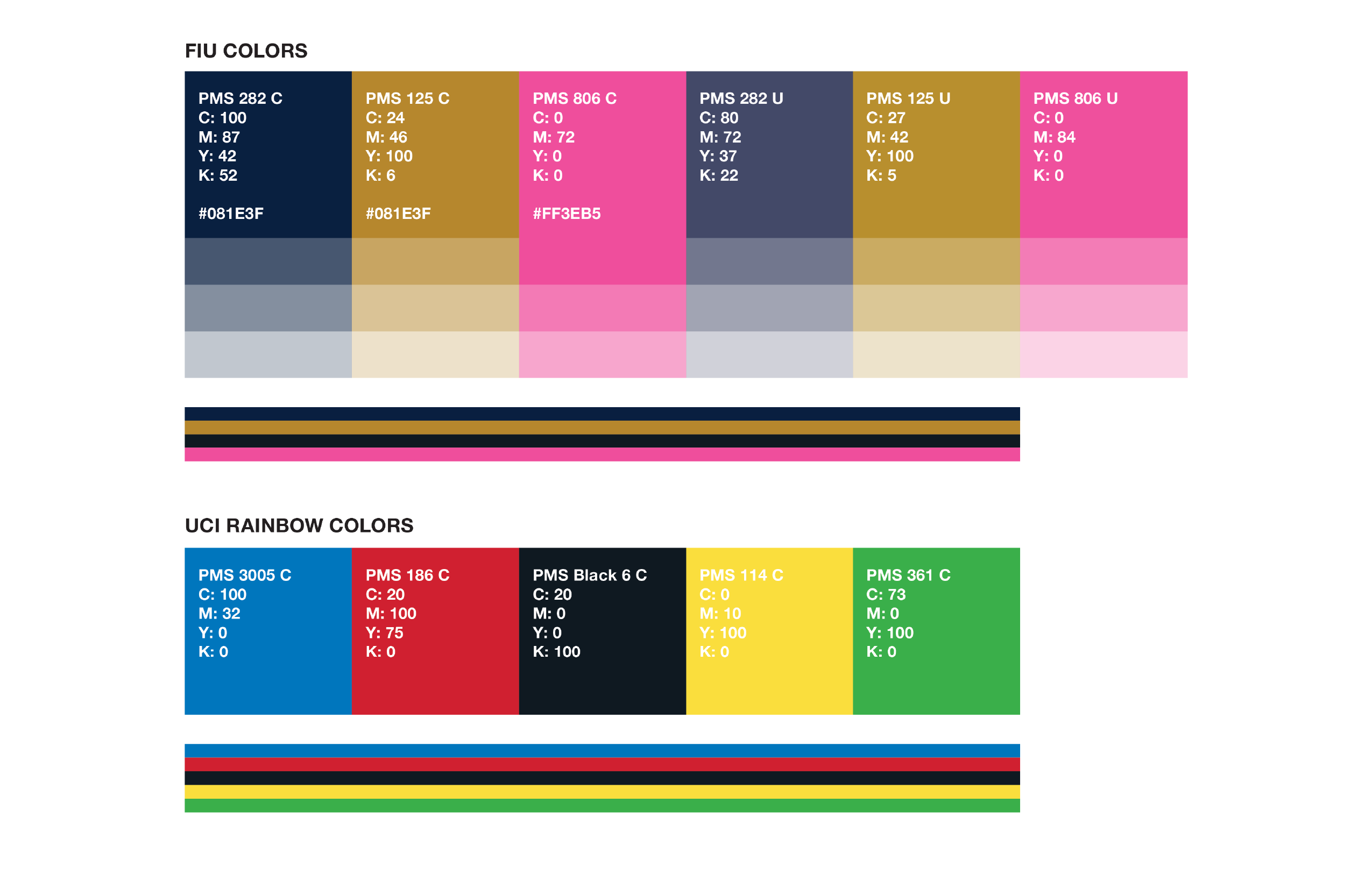 In the vast landscape of athletic equipment, cycling apparel is in a class all its own.

While functionality and comfort are at the forefront of a good pair of bibs and jersey, why do the base designs (before the visual vomit of sponsorship logos) of a lot of team kits look like shit?

In disapproval of our past designed kits for my alma mater's club, and a peek at other local/state university kits, I decided to develop a simple and polished brand refresh concept for FIU's student run cycling club.